The East West Center opened a completely new page in my life.
Everything I saw was the first time for me and full of surprises.
I had left my hometown since my college years and lived in a campus dormitory in Tokyo. My college did not have such a service program as "Host Family", and mine was basically a lonely life.
On 30 August, 1969, I was on board a Pan Am flight to Honolulu as one of the 18 grantees from Japan for the year 1969. It was a night flight with anxious but great expectation which culminated when a Hawaiian island was sighted amid a green ocean. The long dark night sky outside the window had changed to bright blue with white clouds and tropical ocean green.
I must have seen many more things, but the next thing I remember is the noisy hustle and bustle of the exit hall of the airport. We were greeted by a lot of people at the exit, our very first step onto the States.
I was introduced to my host family, Lieutenant Commander & Mrs. Morrison with their two children, who had come to the airport to greet me and they took me by their car to Hale Manoa, one of the EWC dormitories of the University of Hawaii, Manoa Campus. Every newly arrived grantee was greeted at the airport by each of their host families.
The Host Family program is stipulated in the Center's "Bulletin" and other documents as follows.
"The Friends of the East-West Center provide many opportunities for interaction. Each student can become closely acquainted with the Honolulu community through 'host families', who regularly invite students to their homes on a continuous basis."
"A family is asked to 'host' two students; this means helping to orient these students to the community, sharing special occasions in their homes with students, and offering the friendship and warmth of a family situation.
Special events:
Sunday Informal Coffee – September 7th, 4-6 p.m. Jefferson Hall Lanai
Arrival Picnic – September 14
etc. etc. " (Host Family Program, Friends of the East-West Center)

At least one of the registered Friends was always at the desk in the Jefferson Hall.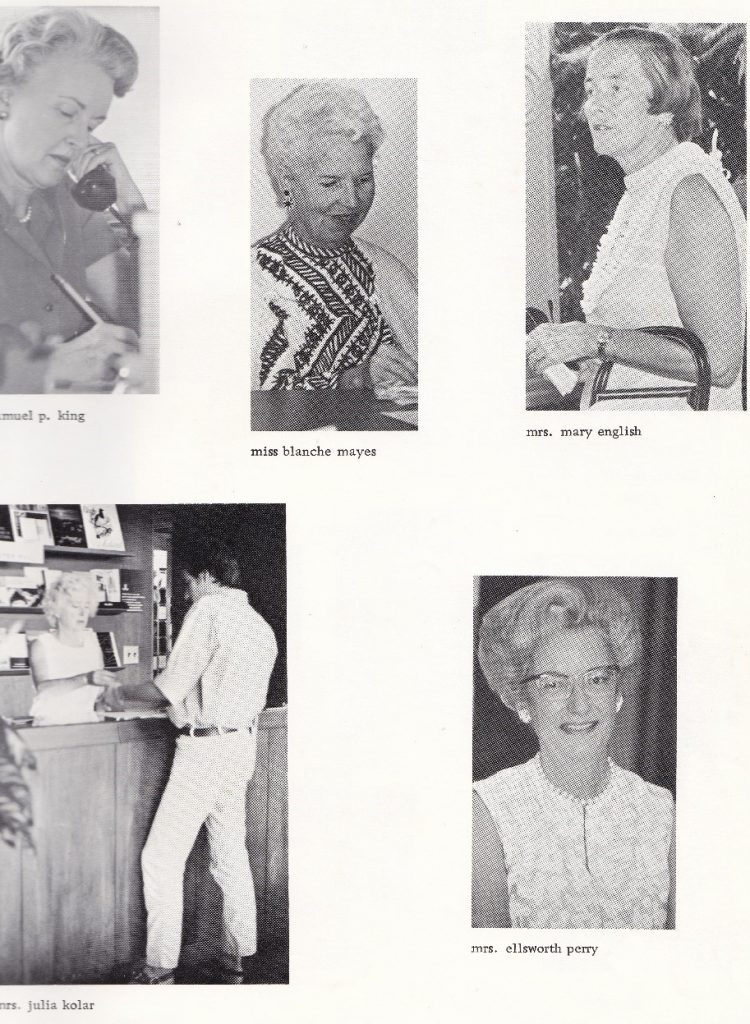 Before my departure from Japan Mr. & Mrs. Morrison had sent me a letter dated 16 August 1969 introducing themselves as my host family in Hawaii.
They came to the Honolulu airport when I arrived.

The Morrison family took me to the Honolulu Zoo for the Birds of Paradise exhibit soon after my arrival.
They came to Kennedy Theater to see our International Night shows.
I was invited to their home in Aiea for Thanksgiving Dinner.
They took me to the Officers Club for dinner, which was my first-time experience to walk into an American military compound and see the inside.
A military officer's life looked attractive to me.
They came to see Japan Day programs which took place at Jefferson Hall.
I was invited by the Coast Guard Officers' Wives' Club to their March Luncheon as a guest speaker (1970).
The Morrison family kept periodical contact out of friendship, which gave me a better understanding of how Americans with little children run their home affairs.
Our relationship developed into a lasting and meaningful friendship.
When they received their relatives to Hawaii from the mainland, I was invited to their home to meet them. I remember how the guests of two families looked at me as if looking at something rare. I told them that the sharks have weak eyes and do not see things well. So, they first poke a little to examine before swallowing. We had better hit their nose before they bite us. They gave back to me a startled look.
After my return to Japan, Mr. Morrison was stationed in Japan. They invited me and my wife to Tachikawa Base and took us to the base Exchange, as they knew that I loved American Chocolate Ice Cream Sundaes.
How I wish to see Elise, Alison, and Elizabeth – their children!

On the occasion of the East-West Center's 50th Anniversary Conference in 2010, the following Letter of Gratitude was prepared by former grantees and posted in the conference room to show how much we appreciated The-Friends-of-the-East-West-Center programs.

"Gratitude to Friends of the EWC and Host Families" 2-5 July, 2010

Dear Friends of the EWC and Host Families,
Everyday life was new to us and full of unexpectedness when we were at the Center. We were probably too busy with our own daily matters to appreciate enough what you had given to us in those days. A long time has passed and now it is much clearer how indispensable you were to us.

Each of your activities may not have been a major thing: Greetings at the airport when we first arrived, inviting us to your homes on Thanksgiving Day, showing soft smiles from the Friends Desk at Jefferson Hall lounge with our mail boxes behind, setting neat flower arrangements and newspapers there, etc. But "little" things like these remain surprisingly vivid and warm in our heart, which only those who have had the experience can testify.
We could deepen our sense of cross-cultural understanding during our stay at the Center and each of you, as individuals, played a critical role by showing a good example of American Family to us.

The 50th Anniversary gave us a chance to pause and realize that we should let you know how truly thankful we are for your dedication. Although it is a belated testimonial, we wish to express our deep appreciation to you for your kind help.
It is truly regretful that we have lost track of many of you over the years.

Mahalo Nui Loa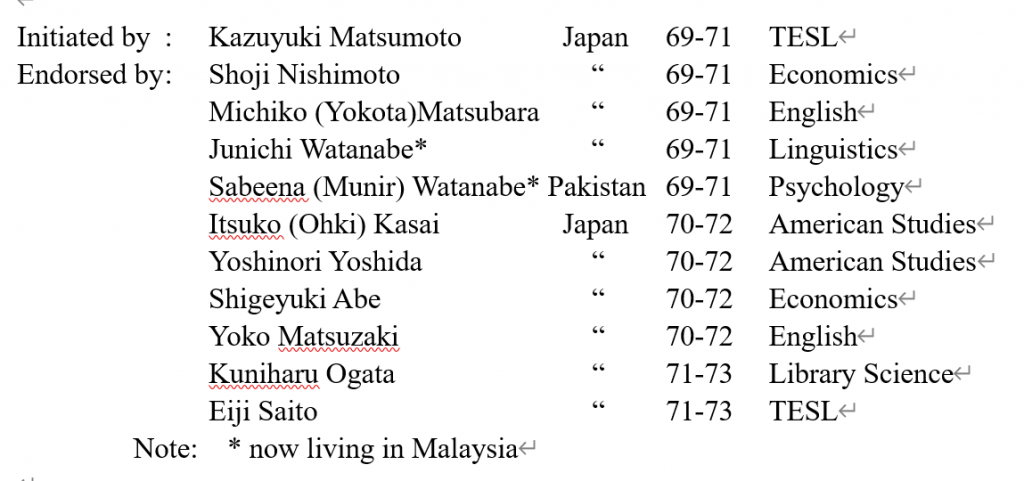 Google Photobook is here.